Events
See what events we have coming up and learn about events we have every year.

Beacon of Light on Lung Cancer Benefit Walk
Come out and walk to achieve better lung health for everyone! Join walkers across Central PA to raise money to help local Lung Cancer patients. Registration is only $10. Additional Walker pledges are appreciated. Walkers will receive a free t-shirt sponsored by Select Specialty Hospital and chances to win a prize.
Learn More(opens in a new tab)
---

Let's Move Blair County Day!
Promote a healthy Blair County by bringing awareness to the public about the Let's Move Blair County initiative and the importance of wellness. We want to encourage our residents to make healthier lifestyle choices, including nutrition, physical activity, and mental wellness as well as share available local resources.
Learn More(opens in a new tab)
---

Vape-Free Schools Initiative
To be a member of the initiative, one or more of your school personnel or designated community partners must complete the Vape-Free Schools Initiative training programs and policy assessment, available on our user-friendly, intuitive online platform.
Learn More(opens in a new tab)
---

Freedom From Smoking
Are you trying to quit smoking? Attend our Freedom From Smoking Classes specifically designed for adults like you who want to quit smoking. Register for the next series of classes!
See Upcoming Classes Near You(opens in a new tab)
---
Yearly and Past Events:
View our Recent Blogs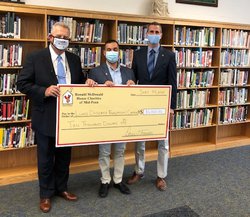 Lung Disease Foundation of Central PA Launches Vaping Sensor Pilot Program with Hollidaysburg Area School District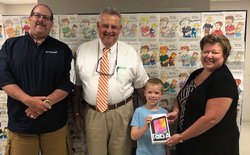 The Lung Disease Foundation of Central PA Wraps Up Coloring Contest, Announces Winners