Just the Facts - Juuling
Juuling is the act of vaping from a device known as a Juul, which resembles a flash drive. They can even be plugged into a laptop's USB slot to recharge. It is relatively small and discreet, making it easier for teens to hide it and use at school.
Source CDC.gov
See CDC's Lung Injury cases map and bar chart of dates of symptoms onset and hospital admission for Patients with e-cigarette, or vaping, product use associated lung injury (EVALI) for more details.
Visit the CDC website for the most up-to-date information (updated every Thursday).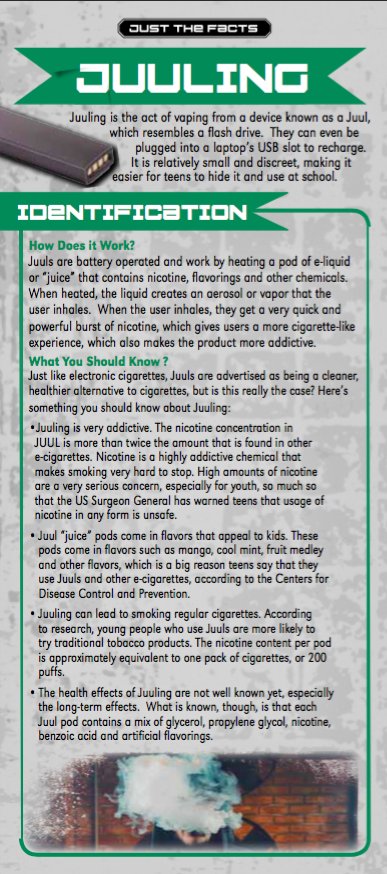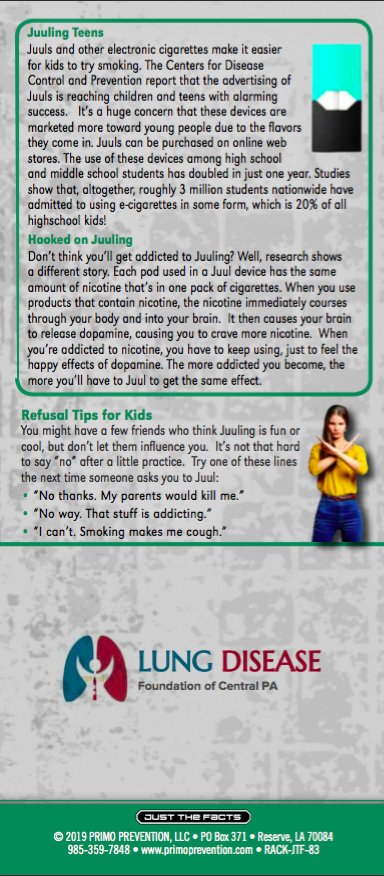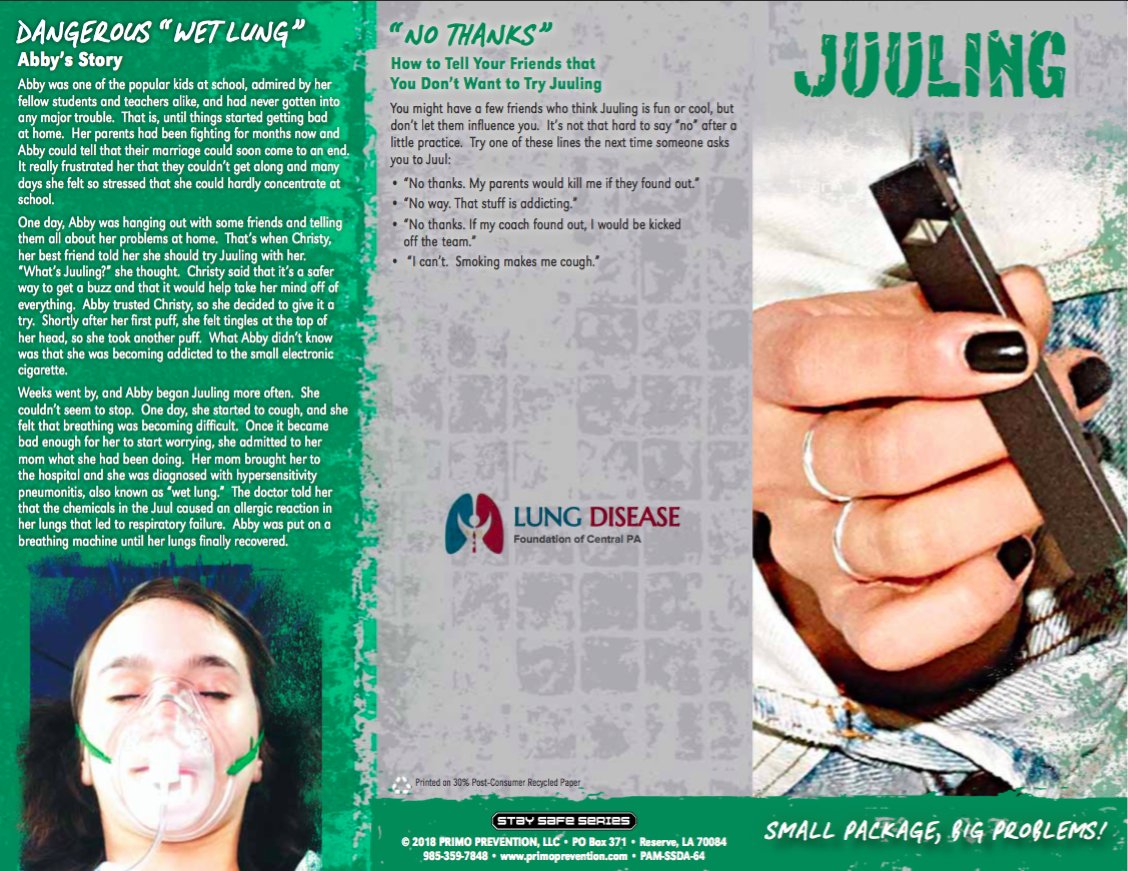 View our Recent Blogs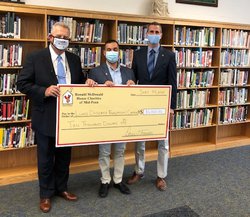 Lung Disease Foundation of Central PA Launches Vaping Sensor Pilot Program with Hollidaysburg Area School District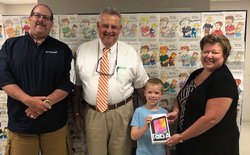 The Lung Disease Foundation of Central PA Wraps Up Coloring Contest, Announces Winners